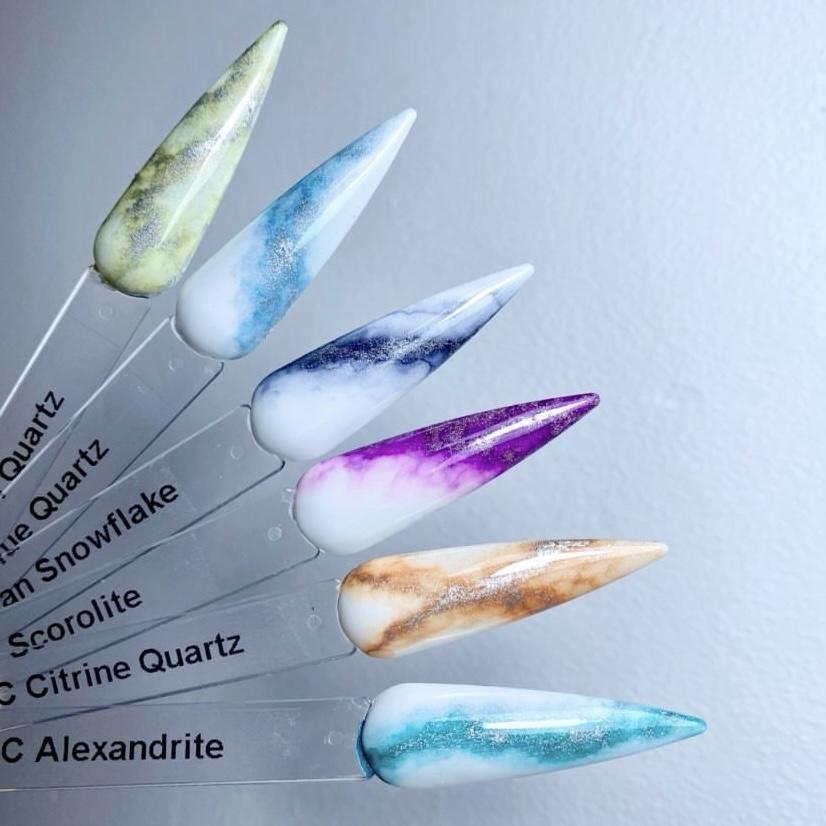 QUINKS - SILVER CORE COLLECTION
SNA PROFESSIONAL
SNA_QUINKS_SILVERCORE
Enjoy limitless design possibilities with these 6 stunning SILVER CORE nail art inks.
This stunning collection comes with 6 complementing colours all enhanced with a DEEP SILVER core enabling you to create deep and alluring marble art at speed.
SILVER CORE COLOURS:

QUINKS USER INSTRUCTIONS
Apply gel colour and cure
Apply matte top coat and cure (we advise using Astonishing or Upvoted)
Wipe off tacky layer
Apply desired ink and allow to soak in
Using an art brush and acetone to dilute and move the ink create your design
Allow to dry
Apply top coat and cure.
INGREDIENTS:
Ethyl acetate, Ethanol, Acetone, Riboflavin,
Pigment liquid, Propyl Alcohol, Aqua.
Each bottle contains 12ml

SHAKE BOTTLES VIGOROUSLY BEFORE USE!