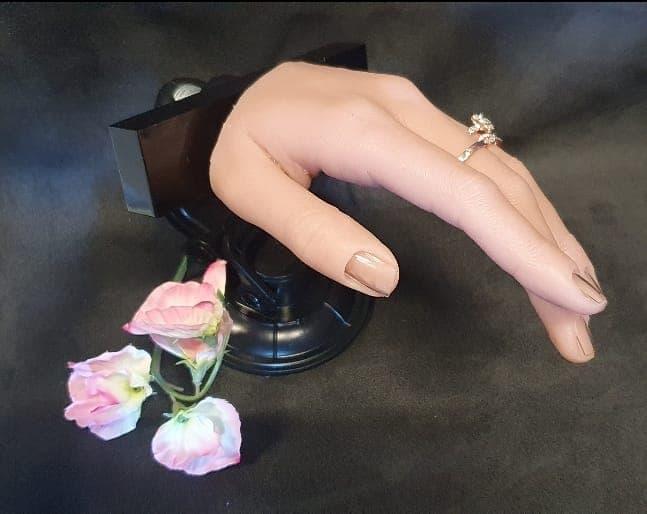 FLEXIFINGER - NEW FLEXIHAND LEFT HAND WITH STAND
FLEXIHAND _LEFT_HAND
This is the new design hand – It has long slender fingers and is in a slightly relaxed pose.
This makes it easier to lift the fingers up when using and the other fingers stay out of the way when using it.
5 fingers of a full hand including the stand.

The perfect aid for practicing your nail skills. 

Suitable for all nail enhancement systems and application methods.

Design stops just past the knuckles.

Very strong suction base.

Interchangeable stand with the LEFT hand and both feet.
Tip size reference
Thumb size 1

Index size 5

Middle size 4

Ring size 5

Pinkie size 7
Related Products