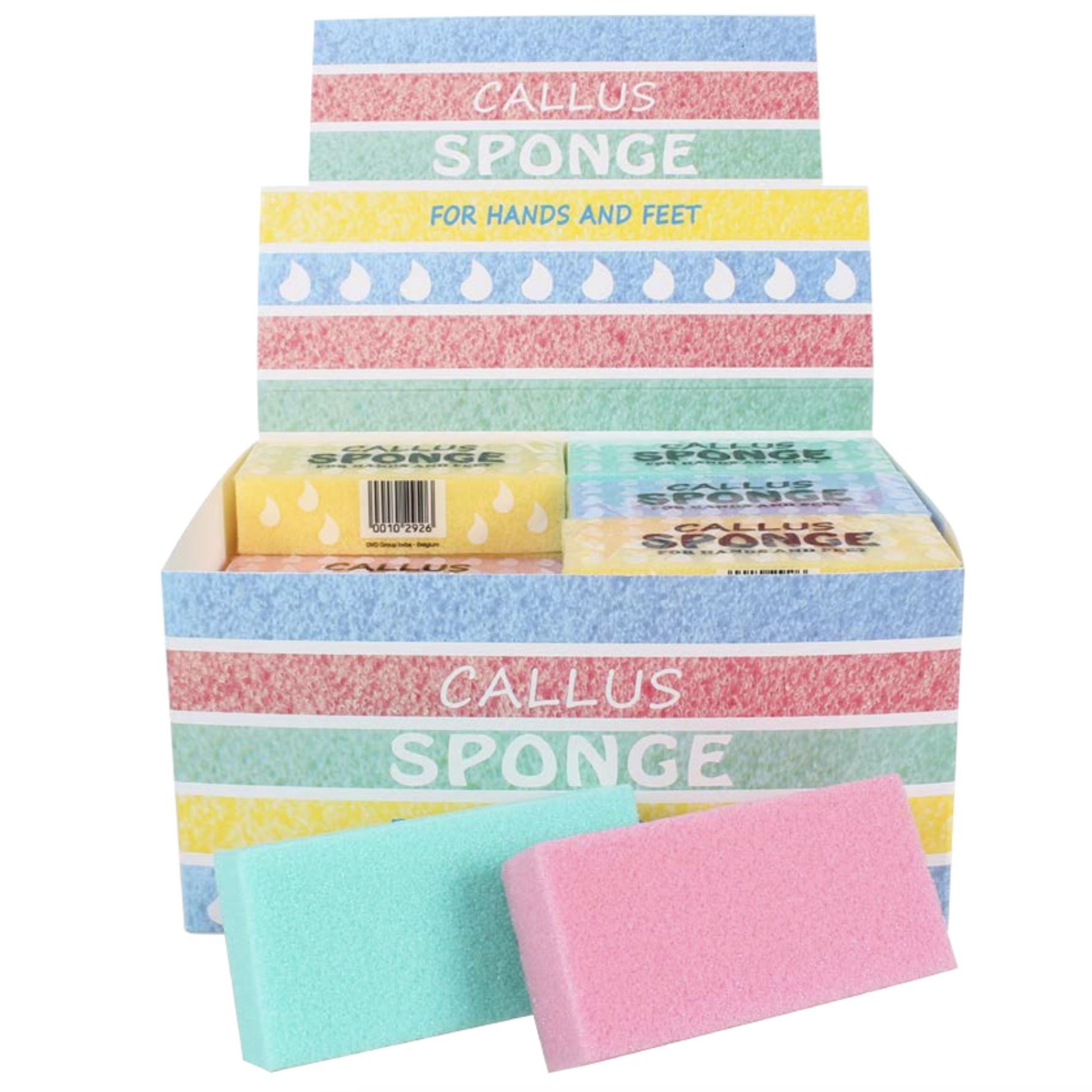 CALLUS SPONGE
CALLUS_SPONGE_ 3699512001
Retail the Callus Sponge to every customer for home maintenance. The convenient counter display gives you a neat appearance and makes selling easier. The Callus Sponge will help your customer to control the hard skin growth, by using it to remove calluses and hard skin from hands and feet in between services. It helps to restore the natural softness of the skin.
Features and benefits
Removes calluses and hard skin 
Restores skin
Quick, easy and safe to use
To use with or without soap
Ideal retail item
Convenient counter display 
Retail display contains 24 pieces
Also available as a single sponge
Usage
Move the sponge with soft pressure back and forth over the calluses or hard skin. Use soap if you wish.